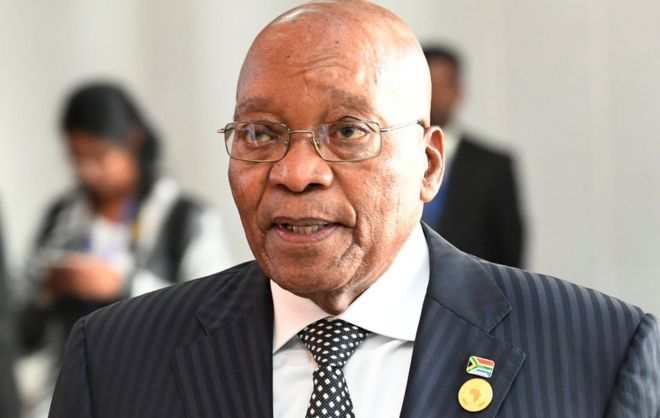 While the so called African Giant "Nigeria" are still delebrating on increasing the workers salary minimum wage from N18,000 to N30,000,its african counterpart country "South Africa" increased its own in a blink of an eye.
South African president Cyril Ramaphosa increased its workers minimum wage to N126,480 monthly.

the new minimum wage was signed into law yesterday November 26th, said the new wage would take effect from January 1st 2019 and would benefit about six million workers that currently earn R3,700 (N97,495).
One South African Rand is equivalent to N26.35. This means South African workers would be earning N527 per hour: N4,216 per day and N126,480 per month. Their Nigerian counterparts currently earn N75 per hour, which is N600 per day (at eight working hours per day) and N18,000 per month.
Recall that the state governors and the labour unions have been at loggerheads over the demand for the increase in minimum wage. While the Labour unions are demanding that the minimum wage be increased to N30, 000, the state governors have said the only way they can afford the N30k being demanded for is by downsizing the civil service, a position that has since been rejected by the Labour unions.