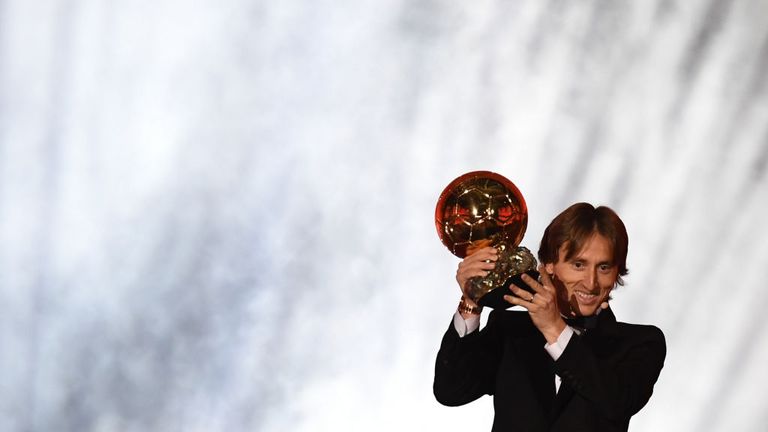 Luka Modric has officially ended Cristiano Ronaldo and Lionel Messi's dominance of individual awards after scooping the Ballon d'Or award for 2018.
Consistent as

ever, he was integral to Real Madrid winning their third Champions League in a row under Zinedine Zidane.
He then folowed it up by captaining Crotia to reach their first world cup final in a history of football.
he was awarded a Golden Ball for the
tournament for his fantastic display
.
Also In September

Modric was handed the FIFA Men's Best Player award from FIFA president Gianni Infantino having completing the year with a stellar performance.
For the next stage of the vote, leading journalists from all over the globe (one vote per nation) have had their say and picked out Modric.